Outlet Extender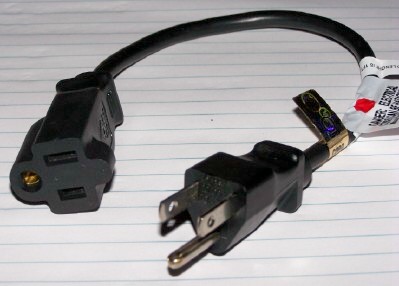 So you've got that great surge protecting power strip or Uninterruptable Power Supply, and you can't hook all of your transformers to it?
You need our 1 Foot Outlet Extender.
Outlet Extender Specifications
1 Foot
16 AWG
Black
UL® Listed
Get a 5-pack for only $14.99, plus shipping.
A charge from
Spectrum Research, Inc.
will appear on your credit card.
View our
Return Policy
and
Privacy Policy
.